Bulk Edit Calendar Events
A powerful, fully-featured program for mass editing Google Calendar events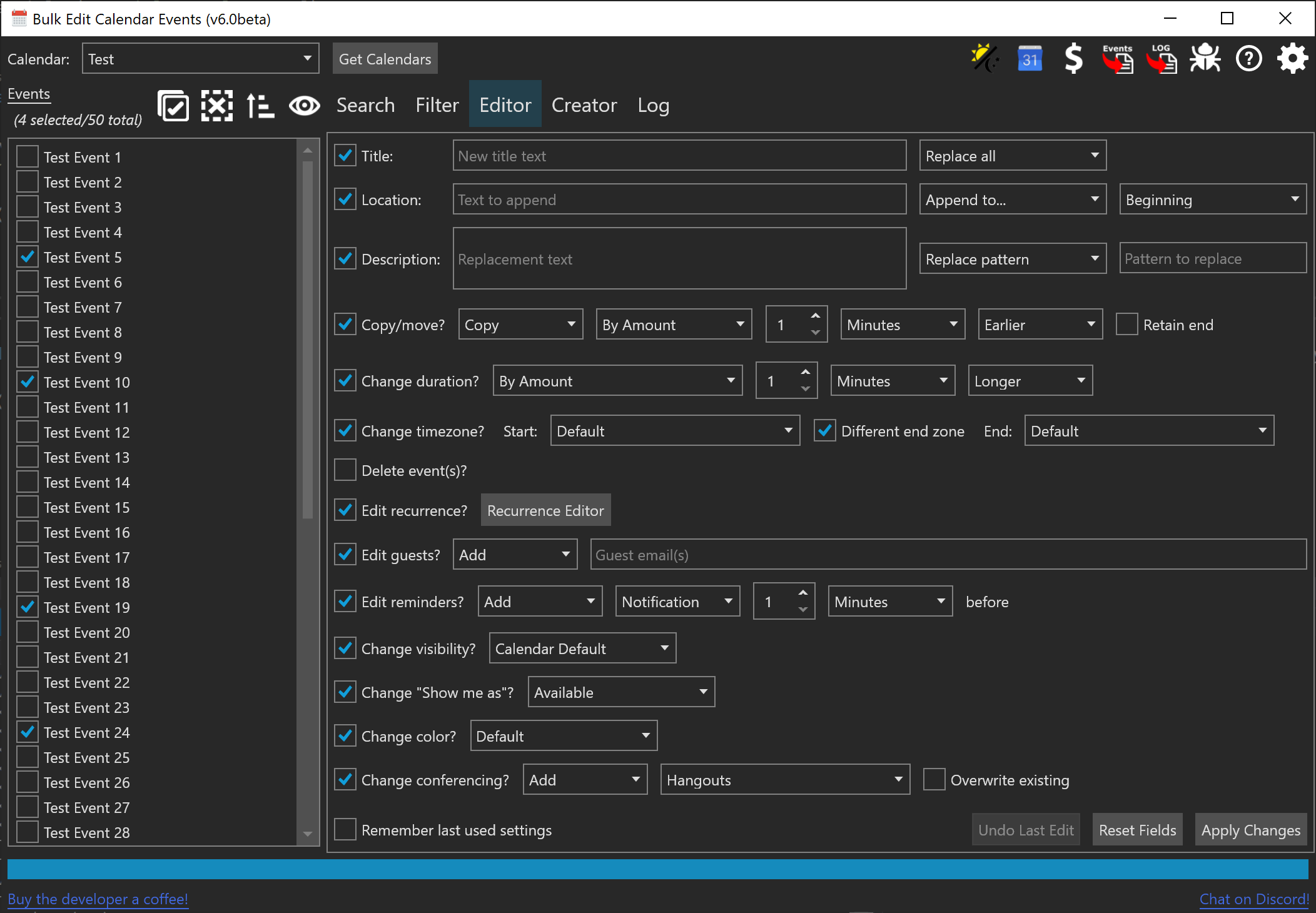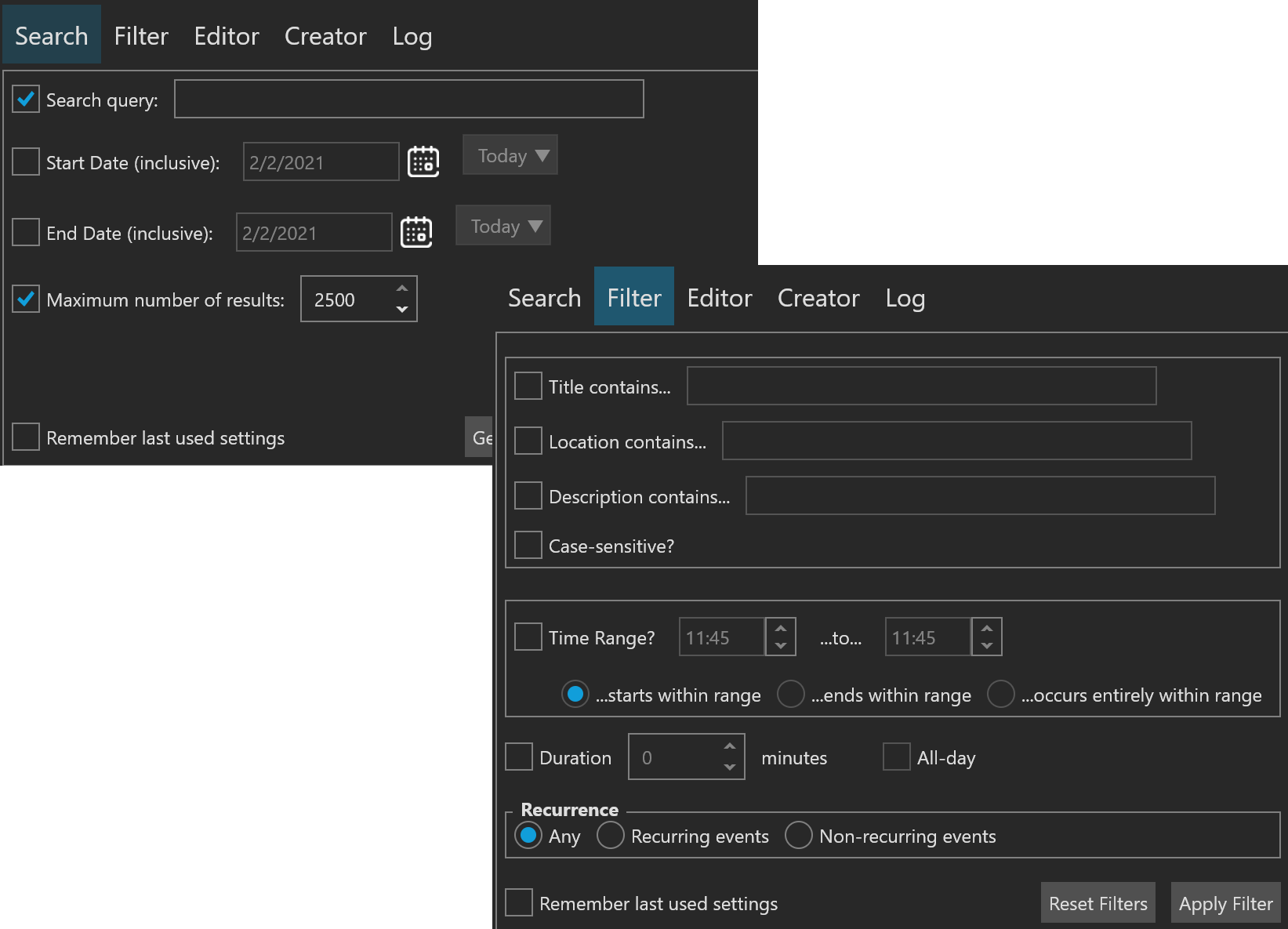 Quickly find what you want to edit
Advanced search & filter parameters help you quickly nail down which events you want to edit.
Regular expression filtering
Edit 2,500 events at once
Select by time range, date range, recurrence, and more
Multi-parameter selectors like quotes (exact matches), negative matches, and more
Extensive editing capabilities
Extensive editing options simultaneously make it easy to do what you want while also giving plenty of options for those that want to do advanced event manipulation.
Super fast editing with retries for any connection issues
100+ editing combinations
Undo capabilities to revert mistaken edits
See features page for full editing capabilities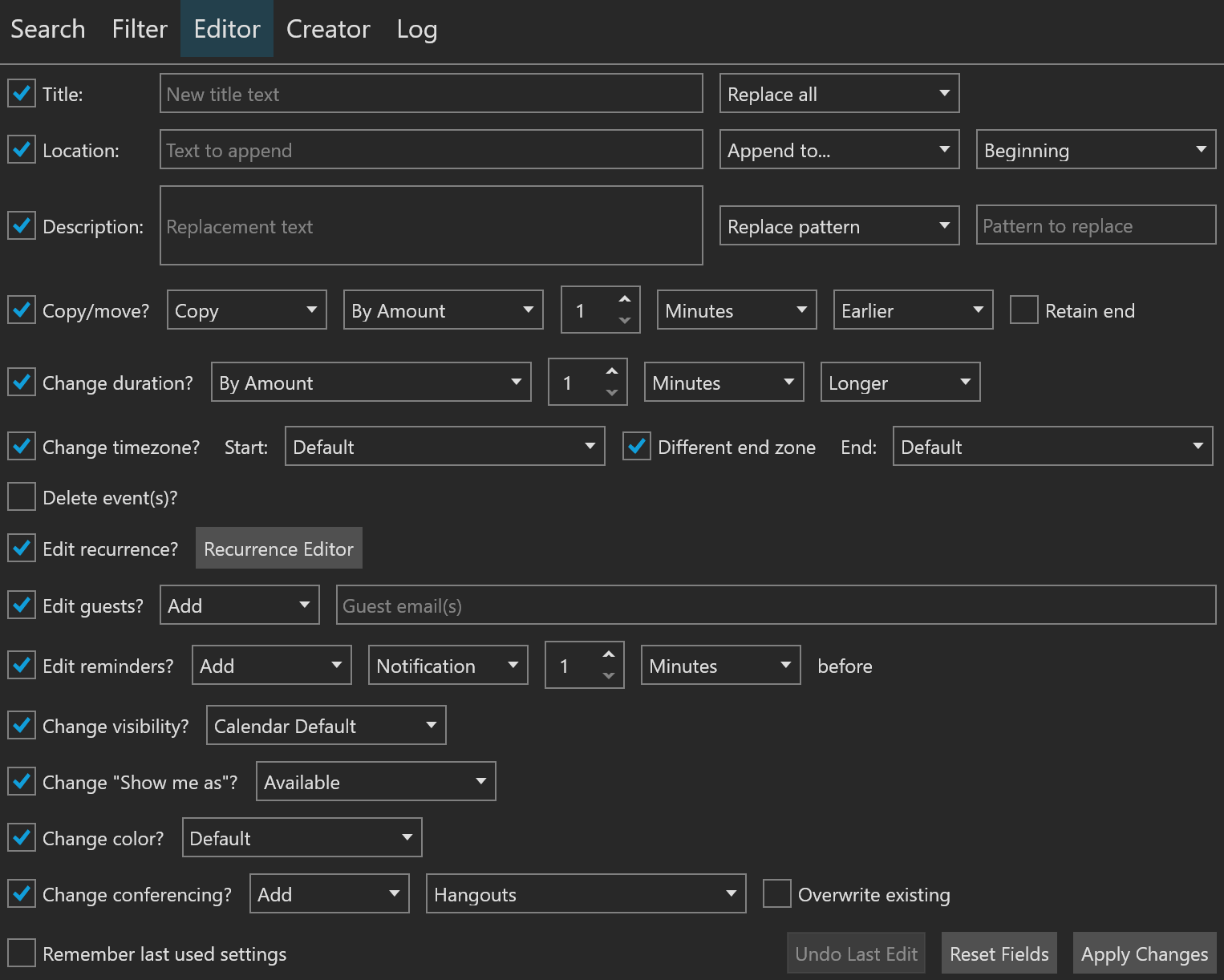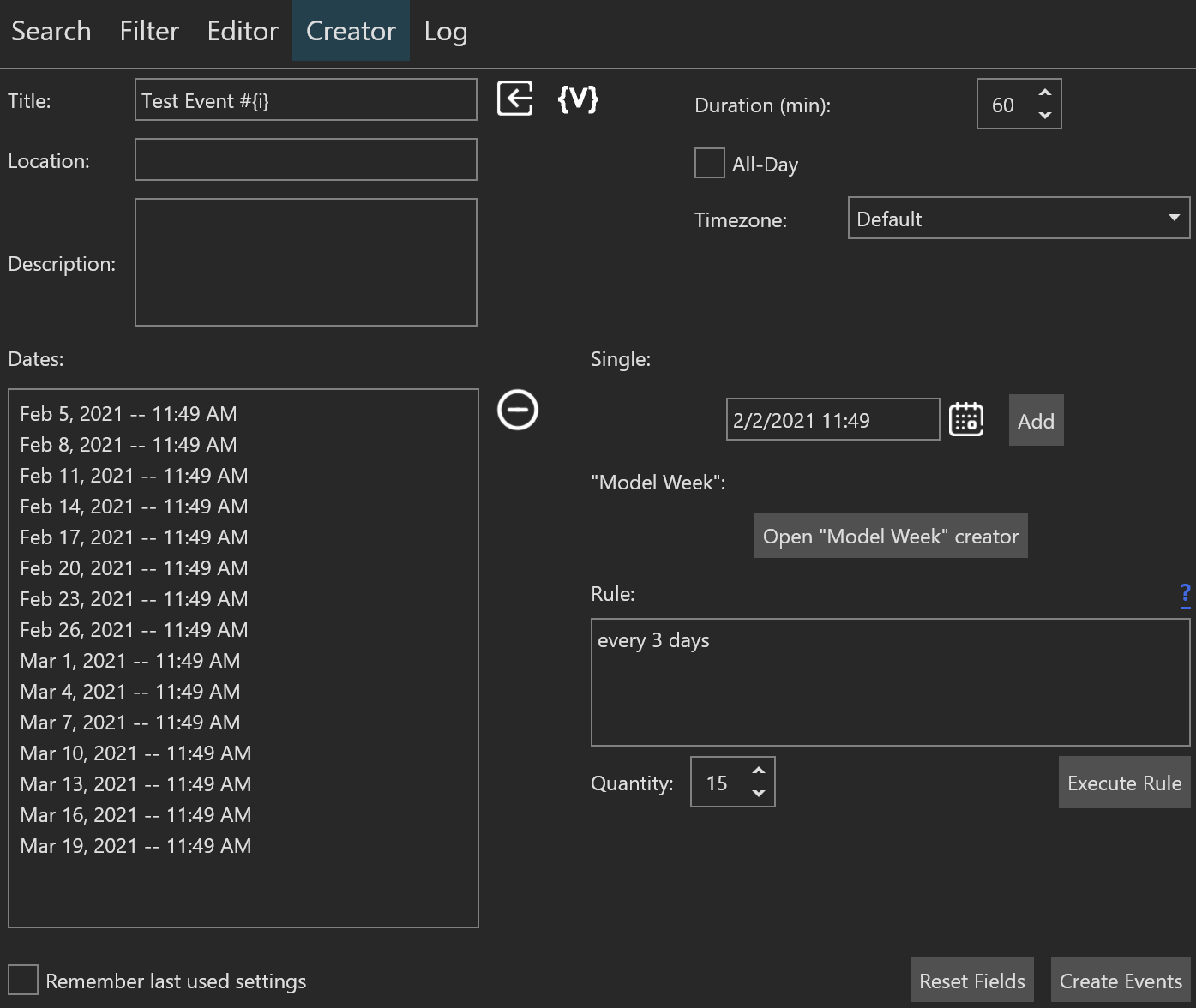 Mass create events on the fly
Mass event creation capabilities allow you to quickly spin up a large amount of events. This can be useful for a school/work schedule or a recurring event that doesn't always happen at the same time.
Use an existing event as a template
Variables allow counters like "Event 1, Event 2, etc"
Model week editor allows replicating a week schedule
Flexible rules allow sentence-style recurrence
Support and updates always included
Bulk Edit Calendar Events is backed by a community and development team with an extensive knowledge of Google Calendar and its features. We're here if you have questions or run into issues!
Bug/Feature reporting built-in
Email support
Chat support & community available via Discord
New updates always available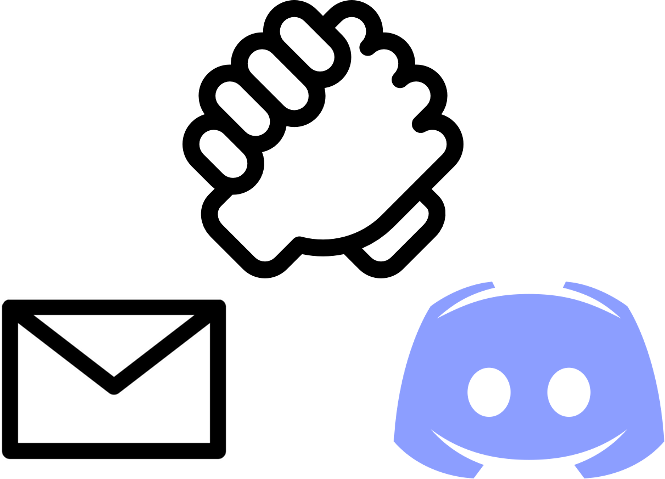 Testimonials
Just a handful of the nice words from our awesome users!
"Thanks for this really useful program. As a teacher, I've had to move things on my class calendar one item at a time for years but this has been a lifesaver!"
"Thanks for creating this. It got me out of a jam that I put myself in. Thanks!"
"Bulk Edit Calendar Events is more than awesome. I wanted to create about 150 recurring events after an import and wasn't looking forward to having to manually edit each one. Thank you for saving me a lot of time!"
"Your tool saved my entire semester. I spent hours putting every assignment into my calendar for the upcoming semester... in my home time zone. When I got to Colorado it was all wrong by one hour. Your tool worked flawlessly and took less than a minute, I really, really wanted to thank you. You're the man!"
"From the bottom of my heart, thank you so much. Thanks to you I got to erase years of my past which caused me so much pain. But I also got to keep the good parts that carried over. Cheers man. I raise my imaginary cup to your name."
"I've been using Google Calendar to keep track of shifts at work for years (I'm a police officer). I have them colour coded and sometimes need to change whole batches at a time. Google Calendar has always lacked the features I needed to avoid doing this manually. After some Googling I found your tool, downloaded it, ran a search and applied the changes, and boom, it was done. Saved me so much time!"